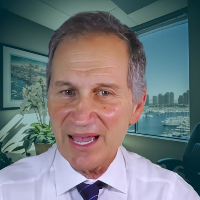 Unmissable Talk at CCR West 2023
Decoding SLE with Dr. Kenneth C. Kalunian
In the ever-evolving field of rheumatology, staying abreast of the latest findings and treatments is not only vital, it's transformative. This is particularly true for Systemic Lupus Erythematosus (SLE), a complex and often unpredictable disease that continues to be a major focus of research. At the upcoming rheumatology conference, the Congress of Clinical Rheumatology (CCR) West 2023, one talk stands out for anyone seeking to deepen their understanding of SLE.
Scheduled for Friday, September 8th, esteemed rheumatologist Dr. Kenneth C. Kalunian will present "Can Select Immune Modulators Predict Clinical Features and Risk of Flare in SLE?" This talk promises to delve into one of the most fascinating and relevant areas of current SLE research. Dr. Kalunian, based in La Jolla, CA, is known for his substantial contributions to the field and his knack for breaking down complex topics in an engaging and accessible manner.
In his upcoming talk, Dr. Kalunian will address how select immune modulators might help predict clinical features and risk of flare in SLE. These insights could prove instrumental in better understanding the disease's trajectory and managing patient care. It's a topic that promises to be of high interest not only to rheumatologists but also to any medical professional involved in the treatment and care of patients with SLE.
By attending Dr. Kalunian's talk at the CCR West 2023 rheumatology conference, you'll be at the forefront of SLE knowledge, armed with cutting-edge information that could reshape how you approach this challenging condition. Don't miss this opportunity to learn from a luminary in the field and to bring this valuable knowledge back to your practice.
Whether you're a seasoned rheumatologist, an aspiring fellow, or a Pharm D. looking to expand your understanding of rheumatologic diseases, Dr. Kalunian's talk is a must-attend. Be there on Friday, September 8th, to grasp the potential future of SLE management and prediction.
Remember, at the CCR West 2023 rheumatology conference, it's not just about attending; it's about engaging, learning, and transforming your practice. Don't miss out on this insightful talk – mark your calendar today!