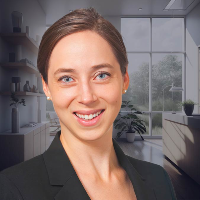 Sjogren's syndrome is a chronic autoimmune disease that affects the exocrine glands, particularly the salivary and lacrimal glands, leading to dryness of the mouth and eyes. However, Sjogren's can affect other parts of the body as well, leading to what is known as extra-mucosal manifestations.
Extra-mucosal manifestations are those that affect tissues outside of the mucous membranes, such as the skin, lungs, kidneys, and nervous system. These manifestations can cause a wide range of symptoms and complications, and can significantly impact the quality of life of people with Sjogren's.
Common extra-mucosal manifestations of Sjogren's include joint pain and stiffness, fatigue, and muscle weakness. In addition, Sjogren's can lead to vasculitis, a condition in which blood vessels become inflamed and can damage organs such as the kidneys and lungs. Neurological symptoms such as peripheral neuropathy and cognitive impairment are also possible, although less common.
One of the most significant comorbidities associated with Sjogren's is lymphoma, a type of cancer that affects the lymphatic system. People with Sjogren's are at increased risk of developing lymphoma, particularly if they have certain antibodies in their blood or other risk factors such as longstanding disease and glandular enlargement. However, it's important to note that the vast majority of people with Sjogren's do not develop lymphoma.
Treatment for Sjogren's typically focuses on managing symptoms and preventing complications. For example, artificial tears and saliva can help relieve dryness, while medications such as nonsteroidal anti-inflammatory drugs (NSAIDs) and corticosteroids can reduce joint pain and inflammation. In addition, disease-modifying antirheumatic drugs (DMARDs) such as hydroxychloroquine and methotrexate may be used to suppress the immune system and reduce inflammation.
New treatments for Sjogren's are constantly being developed and tested, and the Congress of Clinical Rheumatology (CCR) East event on May 4-7th, 2023, will be an excellent opportunity for healthcare professionals and physicians to learn about the latest advances in the field with a Saturday talk by Sarah McCoy, M.D., PH.D.. Some promising treatments currently being investigated include biologic drugs that target specific immune system pathways, as well as stem cell therapy and gene therapy.
In addition to medical treatment, lifestyle modifications such as regular exercise, a healthy diet, and stress management techniques may also be beneficial for people with Sjogren's. For example, exercise can help reduce joint pain and stiffness, while a balanced diet can provide essential nutrients to support overall health.
In conclusion, Sjogren's syndrome is a complex autoimmune disease that can affect multiple parts of the body, leading to a variety of symptoms and complications. Extra-mucosal manifestations, comorbidities, and treatment options are all important considerations for healthcare professionals and people with Sjogren's alike. By staying informed about the latest research and treatment options, we can work together to improve outcomes and quality of life for those living with Sjogren's. And, by attending the CCR East event on May 4-7th, 2023, healthcare professionals and researchers can gain valuable insights and knowledge about the latest advances in Sjogren's treatment.